> >How did we get the clothes we are used to?
How did we get the clothes we are used to?
Sometimes we put on clothes without even thinking about why it is called that. Favorite cardigan, raglan style sweater, rubber wellington in wet weather. But each thing has its own "parent", and often - a really interesting story of creation. How were born the usual things - in our material.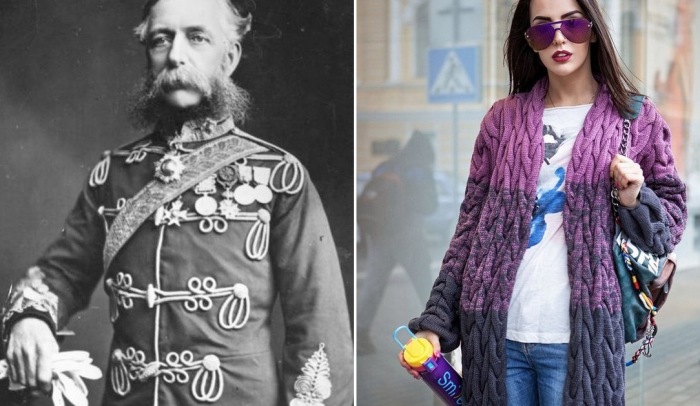 1.
Count Cardigan, who did not like the cold
In 1854, during the Crimean War, English General James Thomas Bradnell, Earl of Cardigan VII, commanded a cavalry brigade. During the Balaklava battle, the rapid offensive he had developed proved unsuccessful - the Count lost half of his soldiers. However, the name of the Cardigan remained in the history not because of this defeat, but because he invented a comfortable knitted jacket for under-dressing. The count did not like the cold, he took care of himself and his subordinates, besides he thought that in war he needed to look elegant.A comfortable jacket made of wool, without a collar and button-down protected against the cold and was not visible - the desired style of uniforms remained. The count was considered a mod, and his brigade was called the most elegant in Europe.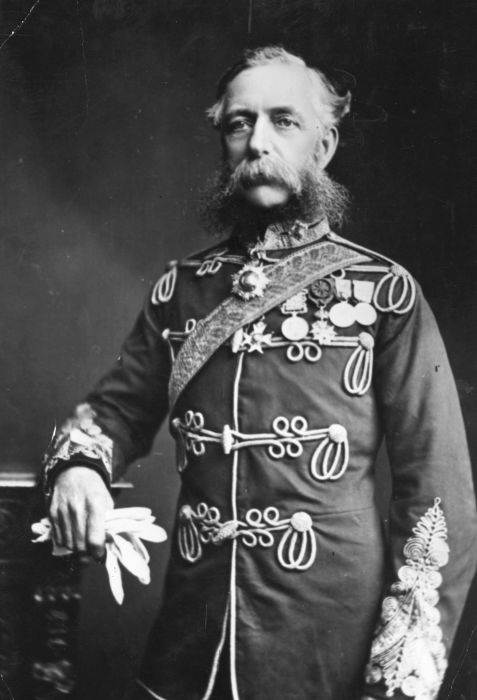 Knitted jacket became very popular after the war. When the count died, this piece of clothing began to be called by his name, and is still called. Many wear cardigans, but few know what to thank for them the English general.
Today, for example, officers and generals of the US Army wear a knitted half-woolen cardigan. He has five buttons, shoulder straps are provided. This is not a required element of uniforms, but many purchase it at their own expense because of convenience.
2.
Charles McIntosh, who accidentally invented raincoats
There are two versions of the appearance of raincoats. The most common is that Scottish chemist Charles McIntosh experimented with rubber. It is not known what exactly he did at the moment when the solution of this substance fell on the sleeve of his jacket, but after some time, McIntosh was surprised to find that the fabric in this place does not let water through.He did not fail to take advantage of this and received a patent for a raincoat, and soon the mass production of this product began.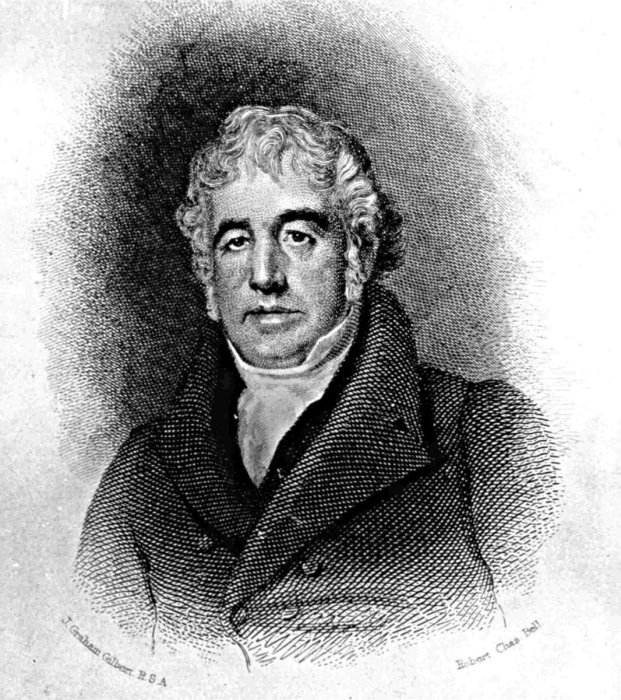 True, there is an assumption-version that such a practical fabric was invented by the surgeon James Sim, and Charles only "picked up" the discovery and improved it.
However, today it is not so important: since 1824, when the first raincoat found its buyer, such clothes enjoy unchanged success. Now it does not have such an unpleasant smell, as before, and is used with pleasure by many. By the way, Frank Sinatra was a supporter of an elegant rubberized raincoat, and often put it on for a walk. Now mac is not just protection from rain, but a certain, very interesting and not aging style.
3.
Baron Raglan, one-handed and despising seams
Raglan - millions of people wear such cut today. In this case, there is no seam between the fabric on the shoulder and the sleeve. And why "raglan"? The fact is that Field Marshal Fitzroy James Henry Somerset, Baron Raglan, who participated in the Battle of Waterloo, lived in ancient times, was seriously injured and lost his arm - he had to be amputated.Healing was slow and bad, and wearing a classic overcoat caused great pain due to friction with a stitch. Baron asked the tailor to sew a model with a different cut of the sleeve, and he fulfilled the request. Now the sleeves went from the collar, which relieved Raglan from inconveniences.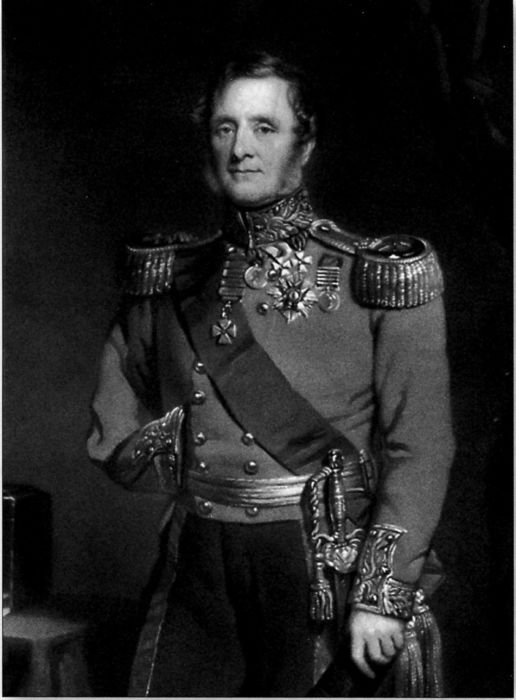 Innovation quickly became fashionable, and during the Crimean War, the British military were wearing uniforms with new sleeves. It was not only convenient, but also practical, since the absence of seams prevented the penetration of water.
Soon, such a cut was used when sewing civilian clothes - men's raincoats and coats, and then women's suits and dresses.
4.
General Haliffe, who invented trousers in the name of love
Today trousers are riding breeches - it is so familiar item of clothing that it does not surprise anyone. And he invented such a model by the Marquis Gaston Auguste Galiff, who rose to the rank of general, and was even appointed minister of war. However, it is unlikely that someone would remember him today if it were not for the garment invented by him.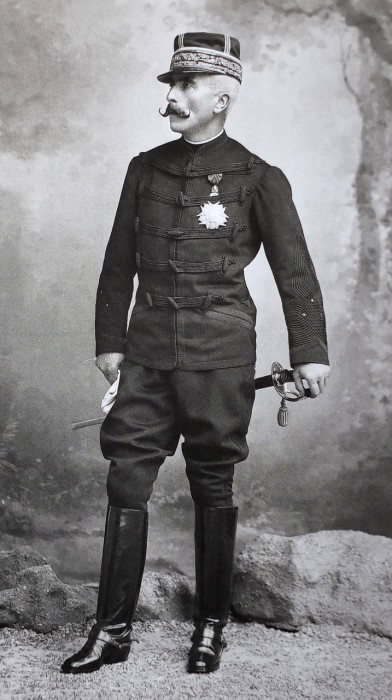 Gaston took part in the Franco-Prussian war, and was seriously wounded in the thigh. The wound slowly healed, and Haliff had to endure painful frequent dressings.The wearing of classic cavalry trousers, which covered the legs like a second skin, was out of the question - because of the bandages, they simply did not fit, and the pain intensified. Upset by the problem, Haliffe practically did not leave the house.
However, everything changed when the Marquis was invited to the ball, which was arranged by his friend. Most likely, he would have refused, but he was deeply in love with a friend's daughter - this was the last straw, and Gaston agreed.
Marquis urgently called a tailor. When Haliffe appeared before the participants of the ball, they were struck by his outfit - wide in the hips and narrow in the legs pants. It looked new, very unusual and elegant. Daughter of a friend was admired. By the way, later on she and the Marquis got married.
Since Gaston served as Minister of War, then, under his order, new trousers became an obligatory uniform of cavalrymen, and they began to be used for sewing military uniforms in different countries.
5.
Duke Wellington, who is remembered with a kind word of mushroom pickers
Rubber boots are in almost every home. They dig a garden in them, go to the forest and go fishing. And Arthur Wellesley, the English Duke of Wellington I, helped them invent them.He was the commander who won the Battle of Waterloo and Prime Minister of Great Britain. One of his nicknames was "Handsome," since this man loved to dress beautifully and elegantly.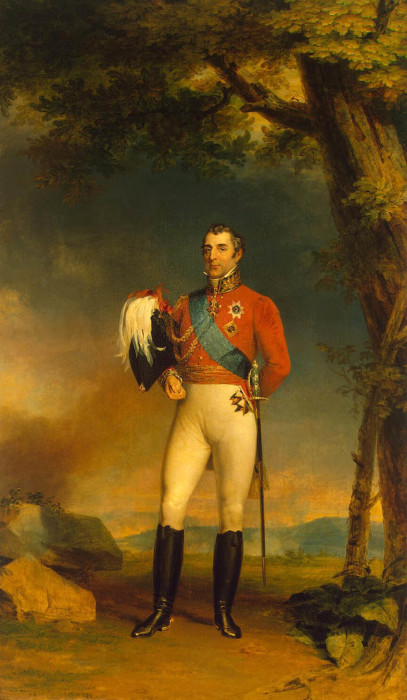 It was he who introduced into fashion leather-toothed boots, which they began to wear with pleasure in the aristocratic circles of Britain. In 1856, Henry Lee Norris began the production of rubber shoes, and first of all he drew attention to the model introduced by Duke Wellington. Since then, high rubber boots are called wellingtones. They are worn by adults, children, and not everyone already remembers the name of such shoes.